BBBC Mission
"To bring joy, understanding and inspiration through the power of music"
Board of Directors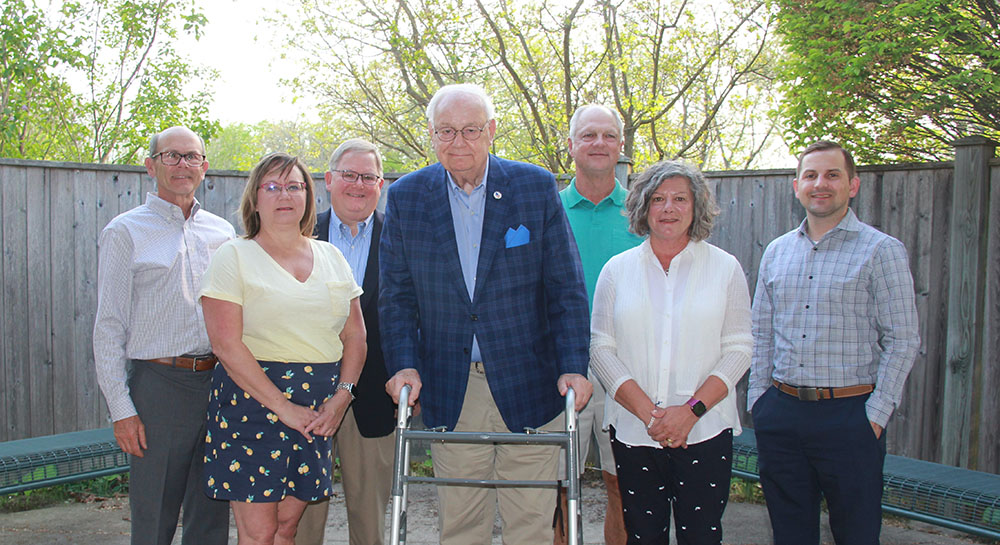 Founding Directors and Staff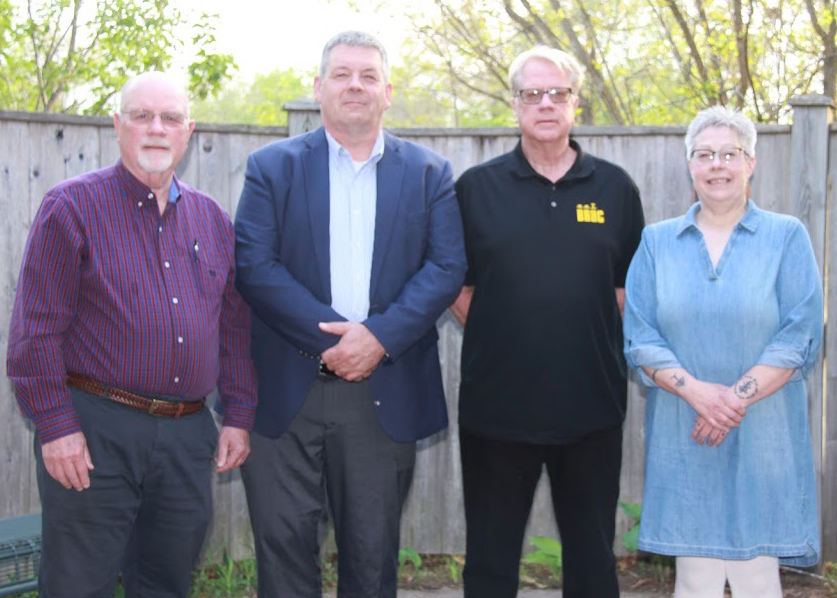 William and James Gray, Founding Directors
Shannon Aikins, Executive Director
Jerry Rose, Education Director
William and James Gray, Founding Directors
Jim and Bill Gray founded the Brass Band of Battle Creek in 1989 and over the next 32 years have used their unique blend of promotional, managerial, and musical talent to establish the band as a world leader in the brass band genre. Although Bill and Jim both trained professionally and practiced as podiatrists, the love for music instilled in them by their family led them to stay involved as leaders in their local music community. After a unique series of volunteer opportunities allowed them to develop relationships with some of the nation's finest brass players, the brothers decided to form a professional group based in Battle Creek.
The Brass Band of Battle Creek was born, and the word of the positive and musically-challenging atmosphere promoted by the Grays quickly spread among fine brass players worldwide- many of whom recruited other fine players to join the group. The positive philosophy and hard work of the Gray brothers continues to drive the success of the Brass Band of Battle Creek to this day as they take a primary role in the production of concerts and other events.
---
Shannon Aikins, Executive Director
Shannon was hired as the Brass Band of Battle Creek's Business Office Manager in 2016, named Interim Executive Director in 2019, and was appointed as the Executive Director in 2020. Prior to joining the Brass Band of Battle Creek, Shannon held Administrative Assistant positions at Albion College, State Farm Insurance, and Oaklawn Hospital.
A multi-tasking champion, Shannon's organizational skills are unparalleled in the fast-paced leadership role of the Brass Band of Battle Creek, a world-renowned performing arts and youth education nonprofit. With over 25 years of experience in creating positive customer interactions, Shannon's passion for the BBBC is infectious and sharing the resources of the band through community outreach programs continues to be a top priority.
---
Jerry Rose, Education Director
Jerry Rose was hired as the Brass Band of Battle Creek's Education Director in September 2020 after a successful 33-year career as a music educator and band director. He taught in the Michigan school districts of Pennfield, Coldwater and Charlotte where his bands earned over seventy division one ratings at MSBOA festivals and numerous other awards and honors. He earned his Bachelor of Music Education degree from Olivet College in 1986 and his Master of Music Education degree from VanderCook College of Music in 1993. He is a low brass specialist, and performed as a tubist in the BBBC for the first five years of its existence. Jerry's passion for music education is a driving force behind the current BBBC Education Initiative as he continues to design, implement, and adapt the education program to meet the needs of local students, music programs, and the greater Battle Creek community.