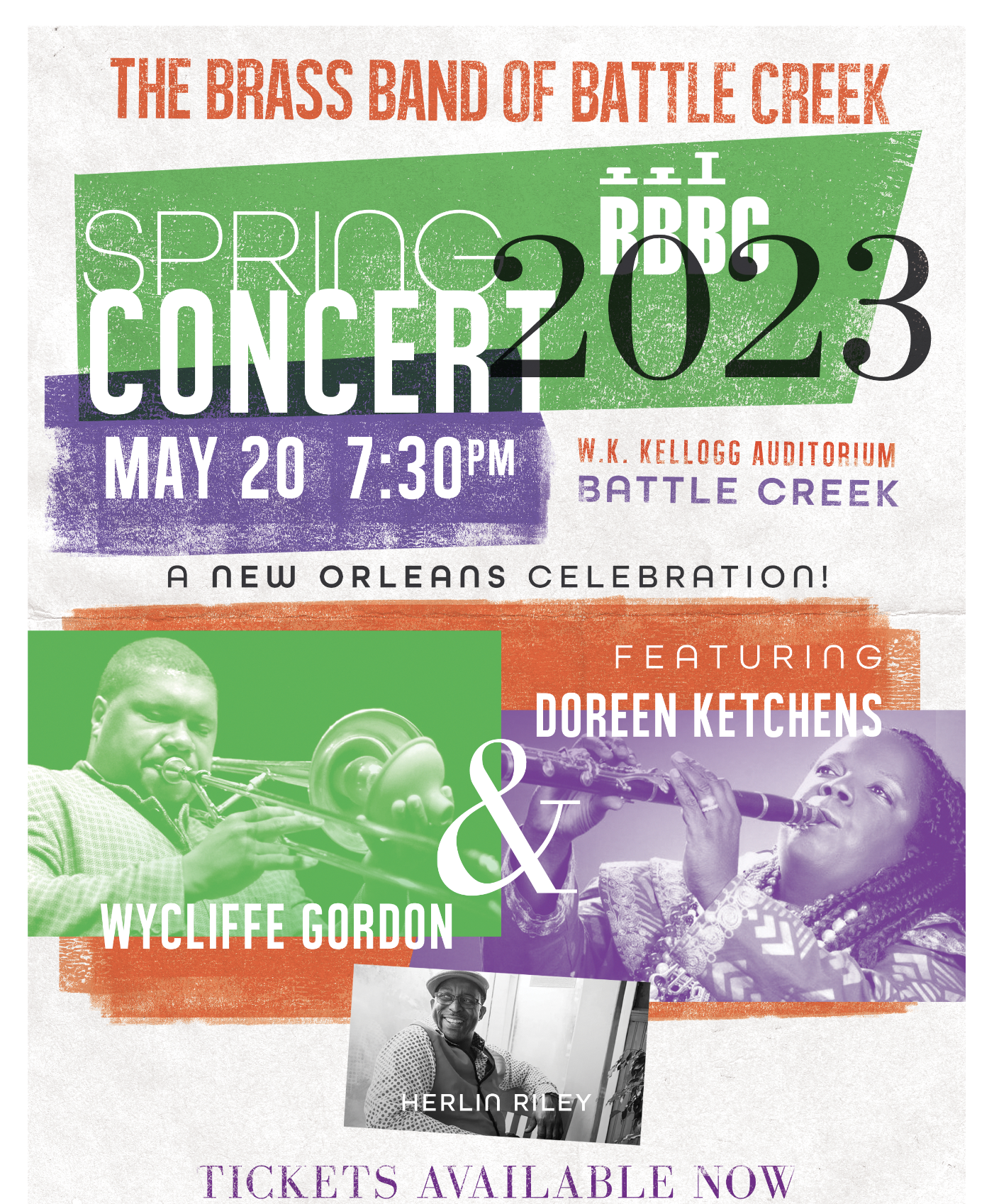 Join us this spring for a New Orleans themed concert featuring Doreen Ketchens and Wycliffe Gordon
Saturday, May 20th, 7:30pm at W.K. Kellogg Auditorium
The BBBC Spring Concert on May 20 promises to be a performance like no other! Clarinetist Doreen Ketchens and trombonist Wycliffe Gordon join the Brass Band of Battle Creek for a New Orleans-style evening the audience will be talking about long after the party is over. Get jazzed up, Battle Creek — this will be one to remember!
You can support the Brass Band of Battle Creek by purchasing an ad in our program. We offer a 10% discount if you purchase two consecutive ads.

Join us for Haulin' Brass, the BBBC Beer Crawl
Friday, May 19th, 6-9:00pm at Handmap Brewing, The Griffin and The Cricket Club
Haulin' Brass is back for a second year, and we've grown...three amazing BBBC small groups, three incredible locations (Handmap Brewing, The Griffin, The Cricket Club), and three times the fun!
Each ticketholder receives a "swag bag" to commemorate the event, the chance to snag fun prizes in our giveaways, and the opportunity to vote for your favorite small group, all while showing some love for the BBBC!
Thank you to our fabulous sponsors, Kreis Enderle and TPG The Planning Group, for making this event happen! We hope you join us and have a blast Haulin' Brass!!
**This event involves walking a short distance between locations and stairs at two of the locations.