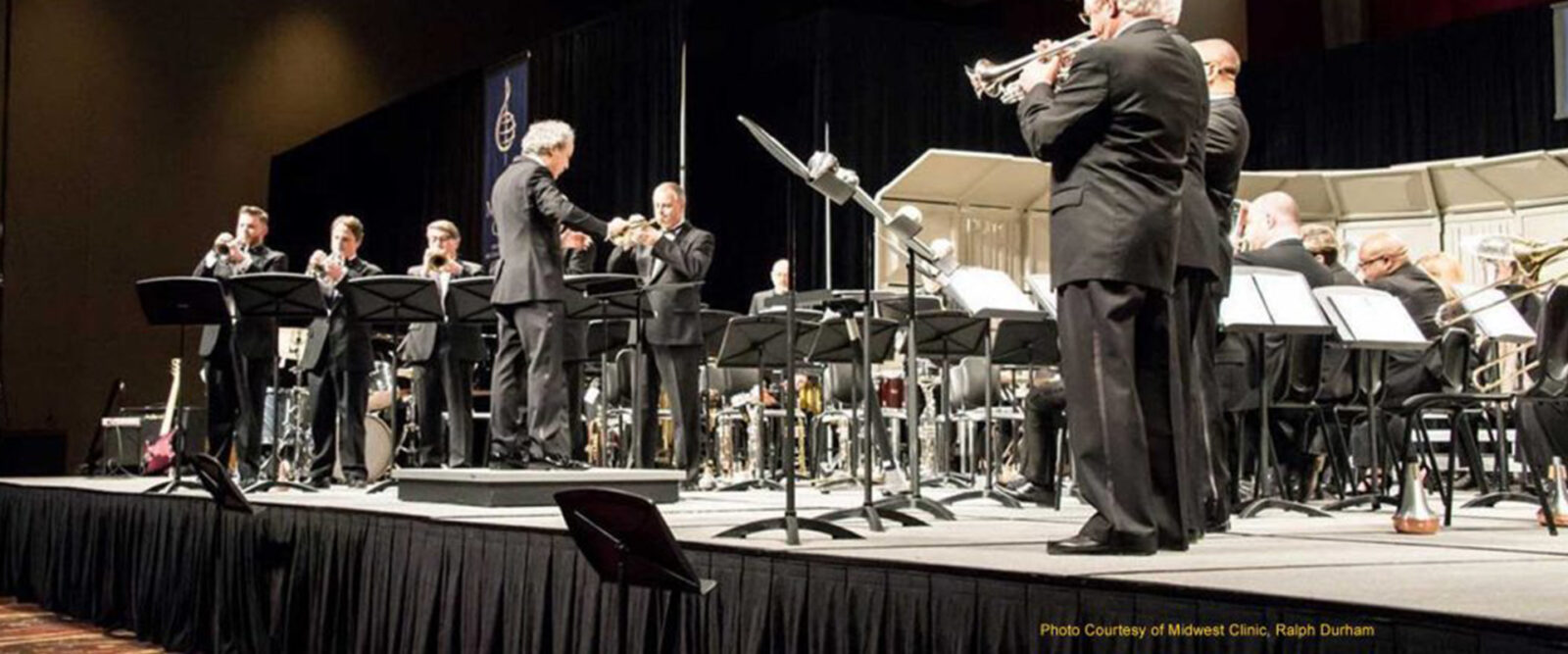 The Brass Band of Battle Creek is strongly committed to making everyone feel welcome at our concerts. To that end, a few guidelines for attendance are listed here.
Lost Tickets
If you have lost or misplaced your tickets, please contact the Business Office at 269 789-2222 as soon as possible. Replacement tickets can be sent via email or can be picked up at Will Call the evening of the concert. Will Call opens one hour prior to each concert and is located in the lobby of W.K. Kellogg Auditorium.
Elevators
No passenger elevators are available for use at W.K.Kellogg Auditorium.
Electronic Communication
Please turn off or silence all cell phones, pagers, watch alarms, and electronic devices.
Patrons with hearing aids are asked to be attentive to the sound level of their hearing devices and adjust them accordingly.
So that all patrons may enjoy the performance, please note that anyone creating a disturbance may be asked to leave the concert hall.
Photography, Video, and Audio Recording
Photography, video, and audio recording during the performance is strictly prohibited. However, you are welcome to take photos of yourself, and your friends and family, before and after performances.
Food and Beverage
Food and beverages (with the exception of water) are prohibited in W.K. Kellogg Auditorium.
Children
Regardless of age, each person must have a ticket and be able to sit quietly in a seat throughout the performance. We recommend families with small children request an aisle seat when reserving their tickets.
Late Seating
Performances start at the time designated on the ticket. In deference to the comfort and listening pleasure of the audience, late-arriving patrons will not be seated while music is being performed. Latecomers are asked to wait quietly until the first break in the program, when ushers will assist them to their seats.
Security
For security reasons, large bags, and backpacks, will not be allowed in the auditorium and if brought in may be subject to search.
W.K. Kellogg Auditorium is part of the Battle Creek Public School campus and thus is a firearms-free facility. No one is allowed to possess or carry a firearm on the premises.
In the Event of an Emergency
Emergency exits are clearly marked throughout the building. In the event of an emergency, ushers and house staff will provide instructions. Contact an usher or a member of the house staff if you require medical assistance.
Emergency Procedures
In the event of an emergency evacuation, a trained member of the BBBC staff will assist you.