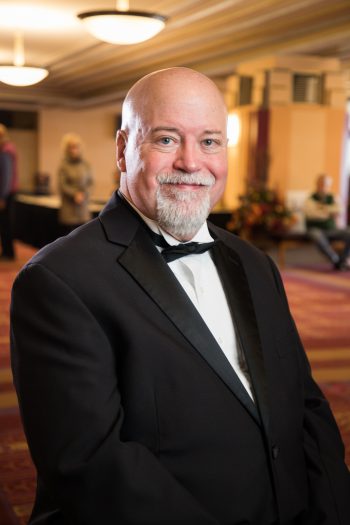 Prinicipal Instrument:  Percussionist
David Hardman is director of percussion activities at the University of Central Oklahoma, having previously taught at the University of Miami, the University of South Florida, and St. Petersburg College.
He is in demand as a percussion and drumset artist throughout the Southeast. He has performed and/or recorded with numerous world-class musicians, including jazz players: Joe Lovano, Wynton Marsalis, John Abercrombie, Dave Liebman and Nat Adderley. He has also performed with Yes, Ray Charles, and Barry Gibb, among other pop acts. He plays frequently with the Woody Herman, Larry Elgart, and Jazz Surge big bands. On the orchestral side, David has performed with the Florida Philharmonic, Florida Orchestra, New World Symphony, and Cincinnati Symphony orchestras. He is featured on the Florida Philharmonic's Leonard Bernstein CD conducted by James Judd.
With degrees from the University of Cincinnati and Ball State University, David Hardman is currently a candidate for the Doctor of Musical Arts degree at the University of Miami. During summers he is on the percussion faculty at the Interlochen Arts Camp in Michigan.