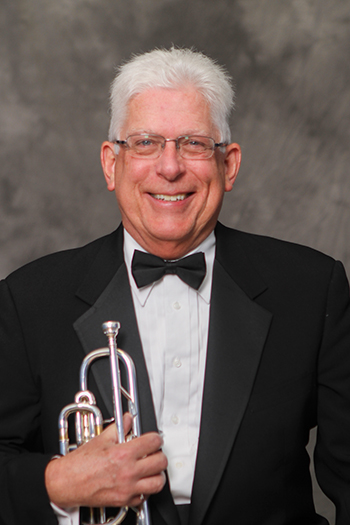 Ed Zentera recently retired after 32 years as Instructor and Director of Instrumental Music at Kellogg Community College in Battle Creek, Michigan. Prior positions included 3 years in Bakersfield, CA and five years at Marian Catholic High School in Illinois.
Ed has been a member of the Bakersfield, Chicago Heights, and Battle Creek Symphony Orchestras. He conducted the Post Summer Concert Series in Battle Creek for 16 seasons, and currently conducts several concerts every summer with the Marshall Community Band. Ed currently performs with his own KCC Brass Quintet, and conducts the KCC Jazz Band and the KCC Concert Band along with his classroom teaching assignments.
Zentera is a proud graduate of the University of Michigan, earning B.M. and M.M. Degrees in Music Education. He is also very proud and honored to have been a member of the BBBC since its beginning 16 years ago on the campus of Kellogg Community College.